FOUR STAGE RECRUITMENT PROCESS
CAREER OPPORTUNITIES
We have career opportunities at all 8 of our dealerships in Hickory, Asheville, Valdese, Charlotte and Greensboro, NC. We are looking to fill positions in all departments including sales, service, parts, and detail. At Paramount Automotive Group we are defined by our integrity. Our company policy is built around the Golden Rule: Treat the other person the way you want to be treated and always endeavor to do what is right and fair. We believe in doing what is right for our fellow teammates and our customers. The core values of this company are what shape every action we take and every decision that is made.
The automotive industry is rapidly progressing. Every day, Paramount Automotive Group takes the initiative to find ways to achieve success through simpler, better, faster and leaner processes. We work daily to invest in the improvement of our teammates and develop resources to offer opportunities for personal growth and development. We strive for excellence in all that we do.
Your next career is waiting. Apply today.
Automotive Sales Associate / Product Specialists
Paramount Automotive in Hickory, Asheville, and Valdese and Foreign Cars Italia in Charlotte and Greensboro are hiring for an Automotive Sales Consultant / Product Specialists. Positions are available for fast-growing dealerships. Find yourself making an above-average income in the most non-stereotypical way of helping people with their needs in an inspiring workplace that allows you to be successful. Paid training, full benefits and a corporation that is driven by the Golden Rule: Right & Fair.
We are looking for ambitious recent college graduates, returning military and individuals already in management who are looking for a career change with a desire to succeed in the automotive industry.
Position Overview
Product Specialists demonstrate our products to customers and are responsible for:
Working with customers to find the best automotive options for their needs.
Interacting with customers and other team members to provide great customer service.
Emailing and calling prospects.
Extensive followup
Using various software tools to complete the tasks needed.
Maintaining integrity in everything you do.
Following all regulations and compliance requirements.
We offer great benefits including:
401k
Medical & Dental Insurance
Paid Company Holidays
Job Training Programs
Paid Vacations
5-day work week (closed Sundays)
Unlimited earnings potential
Great tenure of current employees to guide you during your learning process
We sell new Kia, Hyundai, Genesis, Ford, Volvo, Volkswagen, Porsche, Bentley, Aston Martin, Maserati, Ferrari, and Alfa Romeo vehicles locally and we offer a large volume of used vehicles to provide our customers with the best selection possible.
Job Requirements
Outstanding communication skills
Highly motivated
Self-starter
Great attitude with a high-energy personality
Superior customer service skills
You should be interested in automotive management and a sales environment and should have strong leadership abilities and multi-tasking skills.
Must be passionate, ambitious, creative, personable, resourceful and hard-working.
Customer service, management/supervisory experience in a sales or service industry or military with leadership.
We are an equal opportunity employer. You must pass a background check and drug test prior to employment. You must have a valid NC driver's license to be considered for this position.
Salary plus commission.
Job Type: Full-time
Experience: Customer Service: 1 year (Required)
---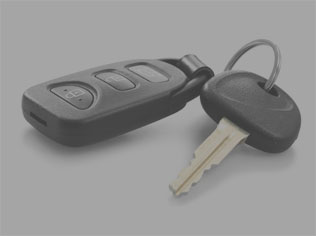 Automotive Service Porter /

Customer Experience Professional

Our dealerships are looking for an Automotive Service Porter/Customer Experience Professional to provide excellent service to our customers and do various duties around the dealership.

Full-time employees enjoy great benefits. We offer a balanced 'quality of life' schedule.

Duties include (but are not limited to):
Greeting clients
Assisting clients with alternate transportation needs
Moving cars on the lot
Moving and/or delivering customer cars
Delivering or obtaining parts
Picking up service customers
Documenting used cars or trade-ins
Checking in new cars
Perform alignment checks, remove filters from vehicles
---
Automotive Service Technician
As Paramount Automotive grows, so must our service team!

We offer top pay & benefits!

Summary: Responsible for performing vehicle repair and maintenance work as assigned in accordance with Dealership and factory standards.

Essential Duties:
Promotes loyalty, protects Dealership image and maintains excellent customer service and working relationships with customers to encourage repeat and referral business and goodwill.
Performs work as outlined on repair orders with efficiency and accuracy, in accordance with Dealership and factory standards.
Diagnoses causes of malfunctions and performs repairs.
Communicates with the Parts Department to obtain needed parts.
Saves and tags parts if the job is under warranty or if requested by the customer.
Inspects customer vehicles to determine additional safety or service work required or recommended.
Advises Service Advisor if additional work is needed, if work outlined is not needed, or if repairs cannot be completed within the time promised.
Documents all work performed and materials used on repair orders.
Road-tests vehicles as required.
Uses electronic equipment proficiently to run diagnostics and perform repairs, while still maintaining skill using traditional hand and power tools.
Uses computers to access computer-based technical reference manuals.
Reads instructional diagrams proficiently.
Attends factory-sponsored training and special equipment certification classes.
Strives for or maintains ASE certification.
---
Business Development Representative
As Paramount Automotive grows, so must our Customer Service team! We are hiring at all of our 7 dealerships.

We offer top pay & benefits!

Summary: Primarily responsible for lead generation activities in support of the company's sales and service goals.
Essential Duties and Responsibilities include the following:
Answer all incoming phone calls according to a proven, pre-set script, and schedule a sales or service appointment.

Log all customer comments into Dealership Management System

Schedule follow-up contact if no appointment is made in Dealership Management System

Confirm scheduled appointments with future customers.

Post scheduled appointments on appointment board in the Business Development Center.

Re-schedule "no-show" customer appointments.

Follow-up with sales or service department to determine if the appointment was kept and what the outcome was. Schedule future contact as needed.

Maintain and update customer changes in the database.

Contact current customer base on current

marketing incentives.

Respond to customer website requests (internet inquiries).

Contact internet clients via e-mail and phone to schedule a sales or service appointment.

Notify necessary departments to inform of appointments set.

Forward any customer concerns to the correct department Manager and follow-up.

Maintains CSI at or above Company standards

Demonstrates the Company's Core Values
Education/Work Experience:
Previous customer service and/or business development experience. Ability to deliver superior customer satisfaction.
Communication Skills:
Ability to understand and follow instructions. Ability to communicate effectively with customers and company